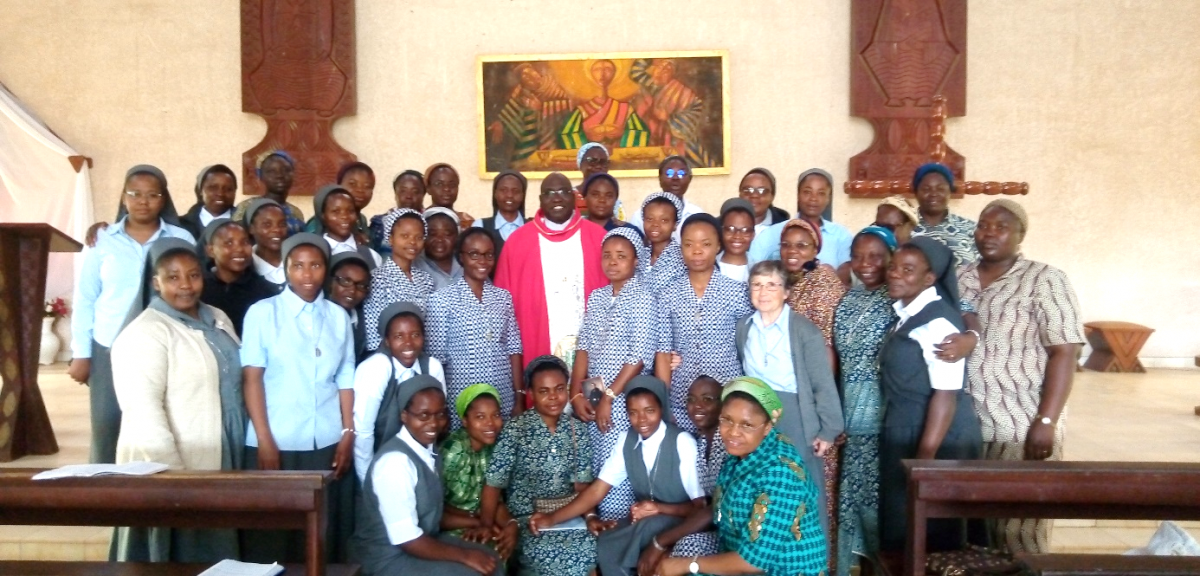 The Continental Session of the Holy Family Temporary Professed of Africa is being held from August 10–20, 2023, at the Catholic University of Central Africa in Yaoundé, Cameroon.
The aim of the session is to train the Sisters to support the development of poor/vulnerable women in economic empowerment and the processing of local products in rural areas.
The participants are from Rwanda/Uganda, Lesotho, the Congo/Burkina Faso, and Cameroon/Chad. The Session opened on August 10 with the celebration of the Eucharist, where the participants had the joy of welcoming one another, and five Sisters renewed their vows.
Agnès Ongwisa, Delegate of the host country, in her own name and that of Sister Theresia Selete and the other Holy Family Leaders on the continent, then welcomed the participants to this historic meeting of African Temporary Professed Sisters. Giving thanks to God, she also thanked all those who had helped to make this session possible, particularly the PBN Foundation, which had financed the project.
The rest of the opening ceremony was marked by a series of welcoming gestures, including the waving of national flags, the lighting of candles by each participant, a poem about African women, and a play expressing the expectations of the session. The ceremony ended with the presentation of the participants by Unit, the good wishes of Sisters who sent messages to express their unity from afar, some practical arrangements for the rest of the session, and the final prayer…