Sr. Blandina Tsibela
Lesotho
Due to some restriction movement measures in Lesotho, it is impossible to meet the Marginalized. However, there is an urgent need to fight for women and children who are facing great difficulty of being assaulted and murdered. We succeed this fight as a nation not as individuals. Women`s Dignity team therefore decided to be the voice of the voiceless at Radio Maria Lesotho on Tuesday 27th October. Birthday of our founder. The radio is listen by many people and it is also accessible through Facebook account.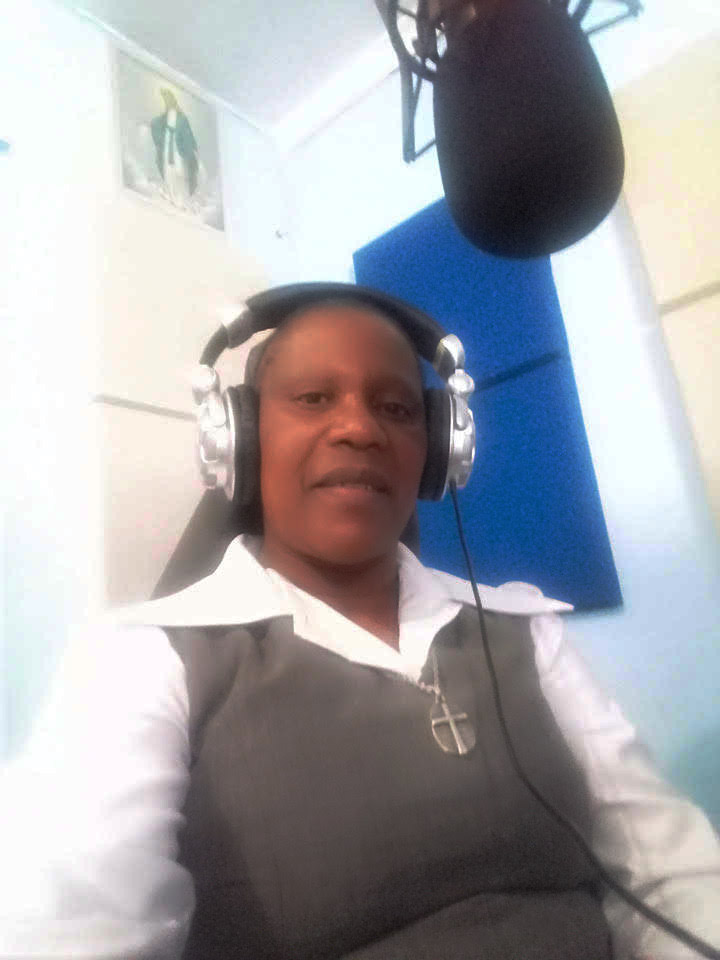 Sr. Blandina Tsibela on behalf of the team specified that Life is a precious gift from God. Gen 1: 26 – 29 God said "And now we will make human beings, they will be like us and resemble us" God is life and life is from God.  At the end of our journey in this world we will go back Home. Hence, we have to respect life of every person. We have to respect life of children even before they are born. To respect life is to respect God in us. Jesus himself pronounced that he is the truth and life. As a team, we believe that life is the total humility and the love of God to the human beings and nature. Nature itself embraces the gift of life by its existence. Therefore, life gives a beautiful meaning when it is respected.
Killing Women and children has never been a solution to any problem as some people thought. As human beings, we encounter different challenges in life from the people we live with. We should bear in mind that every person is part of a whole with our vulnerabilities. Therefore, life is a learning from people we meet in the journey of life. While some people become our blessings. As a result, Killing is not a solution each one has to live in peace with the whole despite challenges.  Mother Theresa once said, we definitely do not need guns or any weapon for peace and to respect life. We need love and compassion. We all receive life from God and no one has a right to destroy it. Life is not a problem to be solved, but a true journey to perfection. We destroy people`s life physically, psychologically and spiritually we hinder life from flourishing.
To respect life we need to ask ourselves these four questions:
What do I want to do to save life

Why am I doing what I am doing

Who am I serving

What will I do to save life which is in danger
Being able to answer these questions deeply, they will help us to respect life in general. One of the writers L. Brown said life is a war which makes us warriors and if we stop fighting for women and children`s rights some people will take over and make destruction of the life of the innocent people. The truth is that destroying life is destroying peace.  Pope Francis has recently challenged the united nations for buying the weapons and losing the focus of helping women and children who are most in need during this time of Covid 19. He stressed that human dignity has fallen to the people who do not respect the giver of life-God. As a team, we believe that life is sacred and respecting life is not a matter of negotiation or choice but a must.